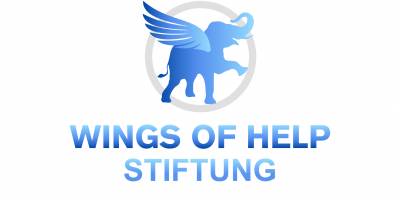 Wings of Help Foundation
•With the Wings of Help Foundation, we as a humanitarian aid
organization in the field of donations running a non-profit institution
are positioning ourselves solidly, seriously and transparently.
•With the non-profit Wings of Help Foundation, we create – in addition
to the foundation as a registered association – an additional
opportunity to use financial contributions even more specifically.
•The foundation serves individual ad hoc projects as well as relief missions that require a longer planning and   implementation.
• The foundation underlines the great financial security for the
accomplishment of the individual projects and tasks through the
contributed foundation capital – which incidentally can only be used
partially for projects.
• With the help of the Foundation, we project our challenges into the
future towards our donors and supporters at home and abroad and
underline: Those who promote Aviation Luftfahrt ohne Grenzen / Wings of Help can be sure that their commitment will be clearly directed and
sustainably arrive at people in need.
• Details on the foundation and donation opportunities with the board of Luftfahrt ohne Grenzen/Wings of Help e.V .:
 • Frank Franke, f.franke@wingsofhelp.org
Unsere
Partner
No One Has Ever Become Poor by Giving.