LOG-WoH trucks on the way to Ukraine. The children in an orphanage in western Ukraine are happy about toys from Germany.
Towards the year-end: Another truck convoy against the cold
Luftfahrt ohne Grenzen/Wings of Help continues with its aid bridge for Ukranians
Luftfahrt ohne Grenzen//Wings of Help continues to implement the aid bridge built during the Ukraine war The aid bridge between Germany and Ukraine, which was built with a lot of logistical effort, will at least run through until the end of 2023. There are also operational plans for 2024 for people in need, especially to provide mothers and children with the essentials. Recently, another truck convoy left Frankfurt am Main towards Ukraine and the refugee camps along the Romanian-Ukrainian border. The five heavy semi-trailers were loaded with hospital equipment, warm clothing, food and, above all, drinking water, such as that used to prepare children's food.
The LOG/WoH convoy is the eleventh this year. A total of 2,500 tons of relief supplies were brought to people in Ukraine and to refugees along the border via this humanitarian bridge using 88 trucks. The goods are mainly distributed by the Rotary Club in Baia Mare (Romania) near the border and by the German Forum Trans-Carpathia. Other aid reaches children in particular directly – such as hundreds of toys to the orphanage in Mukachevo in western Ukraine.
Ralf Bülter, Vice President of LOG/WoH, who accompanied the transport together with President Frank Franke, said: "We continue to see an unchanged willingness to help Ukraine in Germany. There is an unbroken desire, particularly on the part of manufacturing companies in this country, to support those in need to the best of their ability, especially mothers and children. At the same time, many private individuals are committed to helping the people in the partially destroyed country. They all see LOG/WoH as a trustworthy contact point for humanitarian operations. We are grateful to all our supporters and will continue to fulfill this obligation in the future."
Dear friends and supporters of Luftfahrt ohne Grenzen/Wings of Help, 
War and natural disasters are demanding greater and greater challenges. Luftfahrt ohne Grenzen/Wings of Help e.V. (LOG/WoH) will continue to take on this spontaneously and with all efficiency also in 2024, the 21st year after our aid organization was founded. We help people in need in a variety of ways. All donations that reach us represent a huge commitment to all of us - donations in-kind and financial resources that we use with the greatest care and bring to people in need directly under our own engagement. Always well documented.
A good example is the "Wings on Wheels" logistical bridge, with regular convoys of trucks towards the Romanian-Ukrainian border and into Ukraine. In 2023, LOG/WoH sent a total of almost 90 trucks full of aid to people in and from Ukraine. The vehicles were loaded with children's food, hygiene and pharmaceutical products, warm clothing, mineral water and disinfectants. An urgently needed quantity of around 2000 tons in total. Experts in the forwarding business attest that we are logistically on top with our work - given our small team in Frankfurt's Cargo City South. Despite these high demands for Ukraine, we have not neglected our other commitments that LOG/WoH has almost historically undertaken for needy people in other parts of the world: in northern Iraq, in Greece, in Romania or here in Germany, where the number of those struggling with life is growing enormously.
Luftfahrt ohne Grenzen//Wings of Help as a recognized charitable organization will continue to rely on your help also in the future. Your donation to us is always targeted. We know the special emergencies in the world and we always accompany our aid transports with an own team. You can also claim your donations for tax purposes, because we are officially listed as one of the humanitarian institutions that also bears the seal of the German Donations Council. We would be pleased if we could continue to count you among the friends and supporters of LOG/WoH and if you would provide a budget to support our humanitarian work at the end of this year for our work 2024. We would like to thank you very much for this on behalf of the entire Board of Directors, who, as in previous years, continued to work on a voluntary basis in 2023. If you have any questions we would be happy to assist you. We look forward to hearing from you, including via www.wingsofhelp.org, and we remain with kind regards

Current
News
Wings of help in action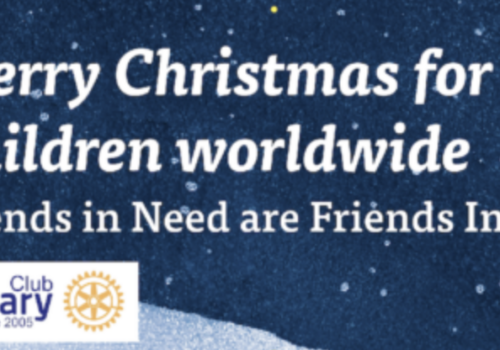 Luftfahrt ohne Grenzen/Wings of Help organizes Christmas celebrations for children on the run on both sides of the Ukrainian-Romanian border Luftfahrt ohne Grenzen/Wings of Help (LOG/WoH) e.V. has decided on…
Our
Partners
No One Has Ever Become Poor by Giving.