For many people it is a beautiful idea to set an example, even beyond their own finiteness. You can use your will to help children of the world in need. Our organisation vouches to use these means carefully and sustainably for the weakest members of society.
Education is a particularly important part of our work. We want to give children who live in financially difficult conditions a chance for life. Luftfahrt ohne Grenzen e.V. has been committed to this humanitarian cause for more than 15 years now.
If you have any questions and if such a support of our work is possible for you, please talk to our staff confidentially.
Phone: +49 (0) 69 690 23 255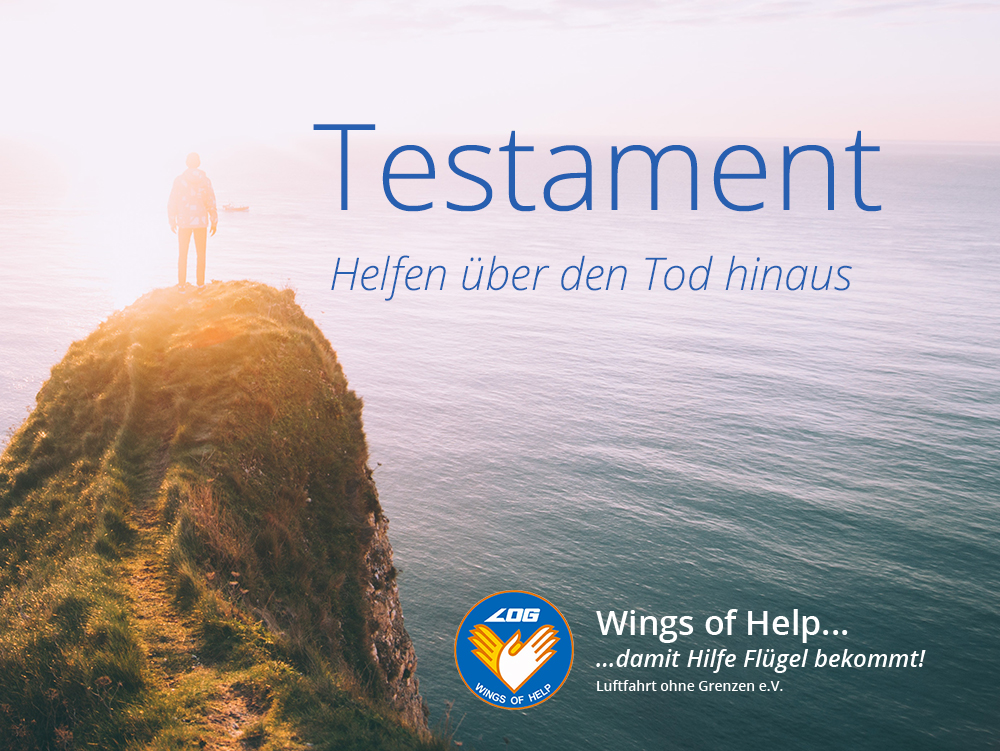 Contact
Luftfahrt ohne Grenzen / Wings of Help e.V.
Cargo City Süd – Geb. 501c
60549 Frankfurt am Main – Airport

Phone: +49 (0)69 690 232 55

E-Mail: info@luftfahrtohnegrenzen.de