Sustainability
/ Social Responsibility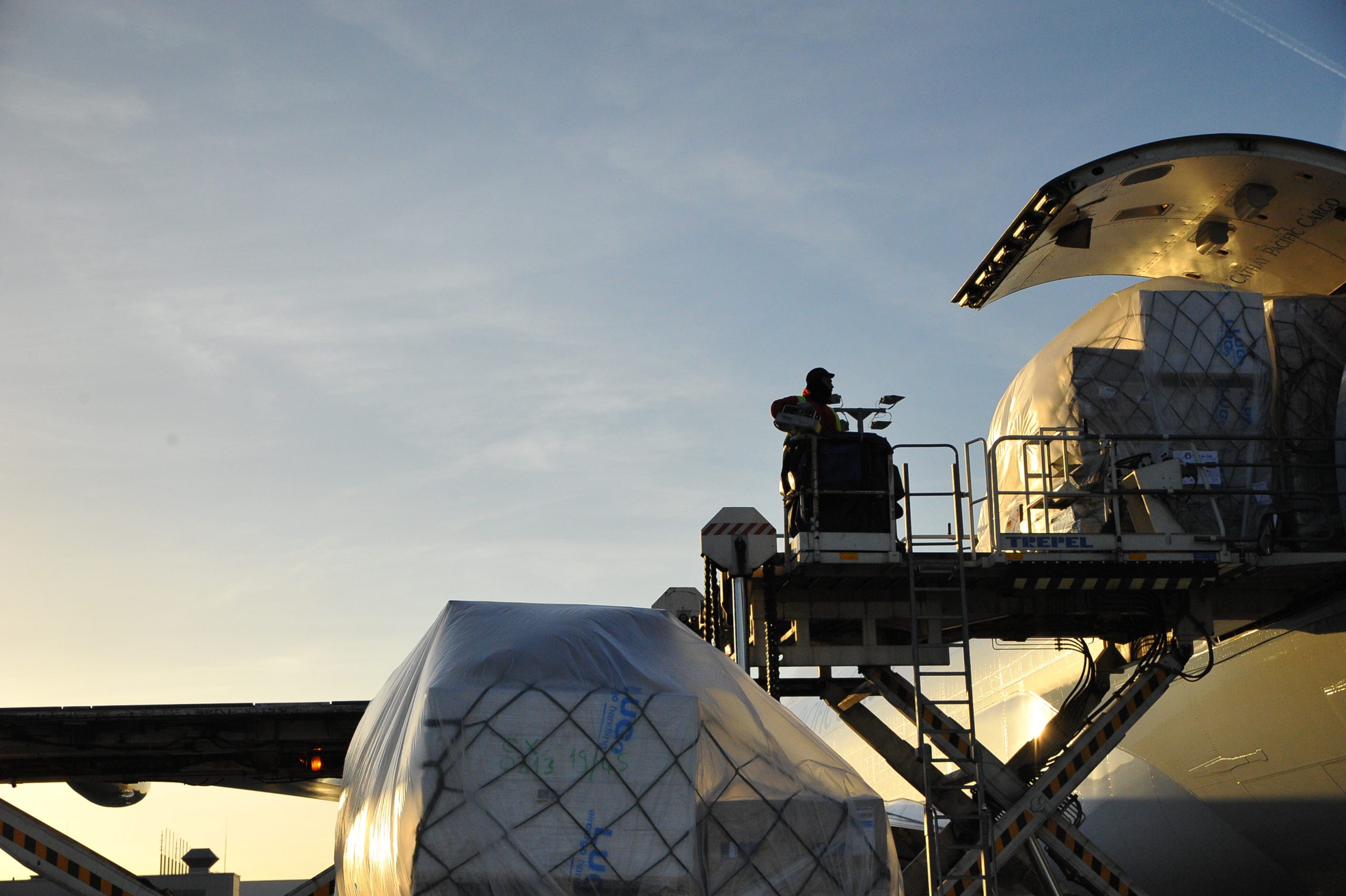 Sustainability and social responsibility take place on two levels at Luftfahrt ohne Grenzen / Wings of Help e.V.: In the daily work that is done by the base in Frankfurt / Main and in our relief efforts for people in need worldwide. An important guideline applies equally to both levels: to deal with resources in a sustainable, very careful and extremely solid manner in all aspects.
This guideline is particularly evident in the structure of our humanitarian organization as a registered association. The Presidium and Board of Directors work on a voluntary basis, and the same applies to the Board of Trustees that accompanies our work. With this structure, Luftfahrt ohne Grenzen / Wings of Help e.V. can rely reliably on resources for many areas: The board is made up of financial experts, lawyers, logisticians, doctors and communication experts who make their specialist knowledge available at all times. The association therefore works with very low operational and administrative costs, which make up around 12 to 15 percent of the total donation volume. In the field of donations, we fulfill our responsibility to disclose costs and aid services completely and transparently. So we also carry the quality certificate of the German donation council "Deutscher Spendenrat". 
The international integration of our organization is underlined by the affiliation to the Aviation sans Frontières (ASF). Ten humanitarian organizations from Europe to North America are currently affiliated to this umbrella organization. Through ASF membership, we ensure efficiency and sustainability in projects on a global level, for example through joint planning, organization and implementation of aid missions.
For our relief missions – always personally accompanied by our organization – sustainability applies equally. The focus is clearly on rapid help for people in need, which can largely be guaranteed by deployment of partners in the air traffic sector. The global network of passenger airlines and cargo airlines form the basis for the care of people in disaster areas.
In addition to direct help with medicine, food and goods for daily needs, we are also sustainably orienting our support to education: in nine countries we have set up computer schools to give young people a perspective for the future through education, training and information. Incidentally, two of these schools are located in large refugee camps in the Middle East.
Our base in the large Cargo City South area at Frankfurt Airport allows us to be in close proximity to air traffic. From here we will continue to build air bridges for humanity to countries in need. 
Unsere
Partner
No One Has Ever Become Poor by Giving.