Search for paths in the earthquake area
Luftfahrt ohne Grenzen/Wings of Help e.V. (LOG/WoH) is on the road in the disaster area, looking for opportunities to help in a very targeted and selective way together with partners. Especially with clothing, medicines and food. LOG/WoH checks the best possible logistics routes on site. This video was made during a LOG/WoH drive through areas of devastation in ice, snow and cold in south-east Turkey.
A year of war and an unbreakable aid bridge
On the anniversary of the Ukraine war on February 24th, the aid bridge from Luftfahrt ohne Grenzen/Wings of Help (LOG/WoH) proved to be unbreakable to thousands of people in need: in the past few months, eight convoys, consisting of a total of 64 heavy articulated lorries, rolled over the Romanian-Ukrainian border to bring relief to people. The trucks, with loading capacities of 20 to 40 tons, were loaded with warm clothing, millions of hygiene items and large quantities of food for small children. President Frank Franke: "The aid bridge for Ukraine is also a milestone in the 20-year history of our organization. The success of the Ukraine missions, which were all personally accompanied by LOG/WoH, is characterized by the great willingness to help of many companies, individual donors, committed associations and the work of volunteers. This was the only way we could bring over 2,000 tons of relief supplies to the war zone and to the refugee camps along the border in Romania. We will continue our help, always with the wish that the war in Ukraine will end very quickly."
Giving warmth to earthquake victims 
Luftfahrt ohne Grenzen/Wings of Help uses donations specifically for the people in south-eastern Turkey - Purchase of the first 1000 sleeping bags - tents follow
By exploring the earthquake area in south-east Turkey for days, Luftfahrt ohne Grenzen/Wings of Help (LOG/WoH) was able to determine exactly the need for help that LOG/WoH, as a smaller aid organization, can provide selectively: The organization based at Frankfurt Airport then made its decision to buy aid supplies directly in Turkey and bring them to the people in need instead of choosing lengthy transport routes from Central Europe. LOG/WoH has just bought the first 1000 sleeping bags from Turkish production, which are large enough to accommodate a mother with a small child, for example. The sleeping bags were available immediately, further donations of this kind will follow, said LOG-WoH President Frank Franke after returning from Turkey. "With a donation of only 30 euros we can give victims warmth, the same applies to tents, which we also buy at the same time. Tents and warm sacks to carry on living in an area ravaged by terrible destruction on an unimaginable scale." Regional LOG-WoH partners are responsible for distributing and transporting the aid to the center of the earthquake region. In the meantime, LOG/WoH has also discussed help with baby food. This is extremely difficult, since the import of such goods is subject to very strict Turkish regulations. Franke: "Of course we will do everything to find a way here and we are in contact with the respective institutions. The same applies to pharmaceutical products, the need for which has yet to be clarified in detail, especially since epidemics are also to be expected in the disaster area."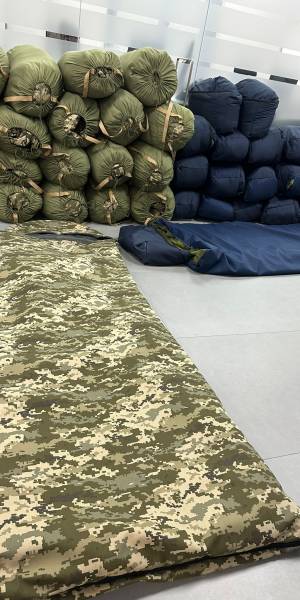 Captation: Sleeping bags for victims in the earthquake area.
Current
News
Wings of help in action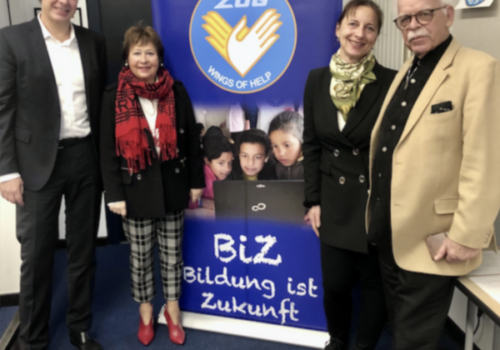 Board elections at Luftfahrt ohne Grenzen/Wings of Help e.V. in Frankfurt am Main Ralf Bülter is the new Vice President and Executive Director of the humanitarian aid organization Luftfahrt ohne…
Our
Partners
No One Has Ever Become Poor by Giving.